Strathclyde Pension Fund has investments in 12 of the top 20 arms companies in the world.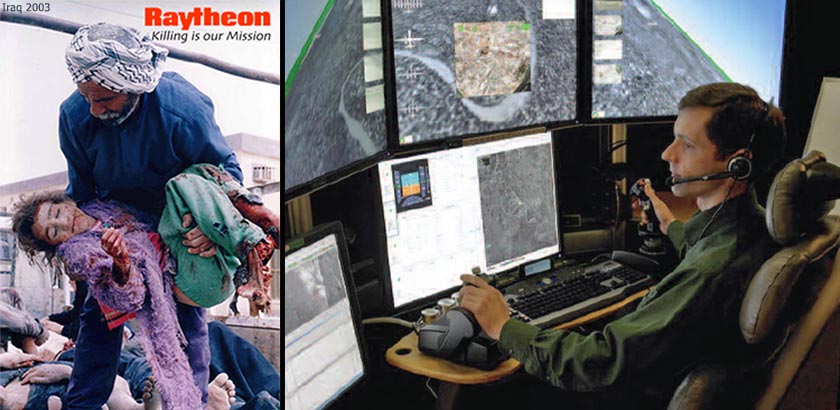 Glasgow City Council operates the fund for employees of all 12 local authorities in the Strathclyde region, as well as dozens of institutions and charity sector organisations.
SPF invests in: Lockheed Martin, which makes Trident nuclear missiles, cluster bombs and F-16 fighter jets; Boeing, whose Apache attack helicopter has been used in Israel, Iraq, Afghanistan and Libya; Raytheon, which supplied arms that Israel used in last year's assault and massacre of over 2,000 Palestinians in Gaza.
Nineteen colleges in the Strathclyde area are signed up to the scheme as well as the Glasgow School of Art, the Universities of Strathclyde, Glasgow Caledonian and the West of Scotland. It includes members from the former Strathclyde Police Authority and Strathclyde Fire and Rescue.
Among the participants in the scheme are the Glasgow Association for Mental Health (GAMH) and Glasgow Women's Aid. The GAMH CEO said: "My trustees would be very disappointed to learn that arms companies are getting the benefit of such a level of investment. Susan Jack of Glasgow Women's Aid, who pays into the pension fund, said. "I am staggered at this. In Scotland, most people are against Trident so to be investing in companies developing it is very disappointing."
The Scottish Parliament's pension scheme has been investing roughly one tenth of its total into the arms, fossil fuels and tobacco industries.
CCTV cameras in Glasgow City Centre are now linked to a central operations room where 'emotional recognition' software identifies the name and mood of pedestrians, including demonstrators, and can then link the person on the camera with social media postings, police records, and more to home in on persons of interest.
Israeli Army Brigadier General Elkabetz told an audience of potential customers for Israel's surveillance technology: 'We have learned lots from Gaza. It's a great laboratory.' Glasgow is now also a laboratory for Elkabetz' latest goods; we are the guinea pigs.
NICE Systems uses data from 'multiple sources, including phone calls, mobile apps, emails, chat, social media, video, and transactions'. The full extent of surveillance being carried out by Glasgow City Council remains unclear but a NICE Security Group executive VP highlighted their expertise in helping cities around the world manage day-to-day life, as well as large-scale events, from both a security and operational perspective. "We look forward to a continued partnership with the city of Glasgow's fully utilizing the capabilities that NICE Situator can provide."
Full utilisation will mean that every time you walk through Glasgow City Centre, CCTV cameras might try to detect your mood and, using facial recognition technology, will cross-check with any social media or police and even medical records while following your every move along Argyle St.
Soldiers from the same military Unit 8200 that spawned NICE Systems resigned and revealed that the technology is part of a programme of 'political persecution' part of the same job that the intelligence services of every undemocratic regime are doing. In 2000-01, the FBI identified one NICE employee among a group of Israelis carrying out espionage activities in the US while posing as art students.
Ask your councillors to call for:
the Council Pension Fund to divest from Raytheon and other arms companies
for a full public discussion of the implications for the whole of Scotland of Glasgow City Council's contract with Israeli surveillance technology company NICE.